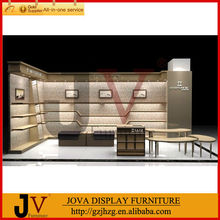 I put my dad into a nursing home around six months ago. I really did not want to, but it was a must for his own safety. You see, he has dementia. In the beginning stages, it was not all that big of a deal for him to live on his own. But as the years progressed, he became a hazard to himself. It isn't possible for me to stay home with him. I have seen bruises on his arms, and wondered if a home employee was hurting him. I wondered if looking at spy cameras and having one installed in his room would be a good idea.
I asked dad to tell me what happened to his arms when I first saw the bruises. The first time that I asked him what happened, he would not answer me. That is when I knew something was wrong. If he had simply fallen, he would have told me so. His silence spoke volumes. Three weeks later, I found bruises on his face, back and legs. This alarmed me greatly. I asked him again what was going on, and this time he said that he did not like the caretaker who is assigned to him, but that's all he said. That was all I needed to hear.
I immediately went online and found a company that had a wide array of cameras that can be purchased at many different price points. I found a little camera that is hidden in a picture frame. I asked my husband to help me to install it. Dad saw me doing it, and he was okay with it. I think that he was relieved, to be honest. Well, it didn't take longer than a week to see that his caretaker was hurting dad when he didn't think dad was moving fast enough. I was able to take the video to a lawyer, and charged are being pressed against the now-fired employee. Without this camera, I might have never of know what was happening to my dad.